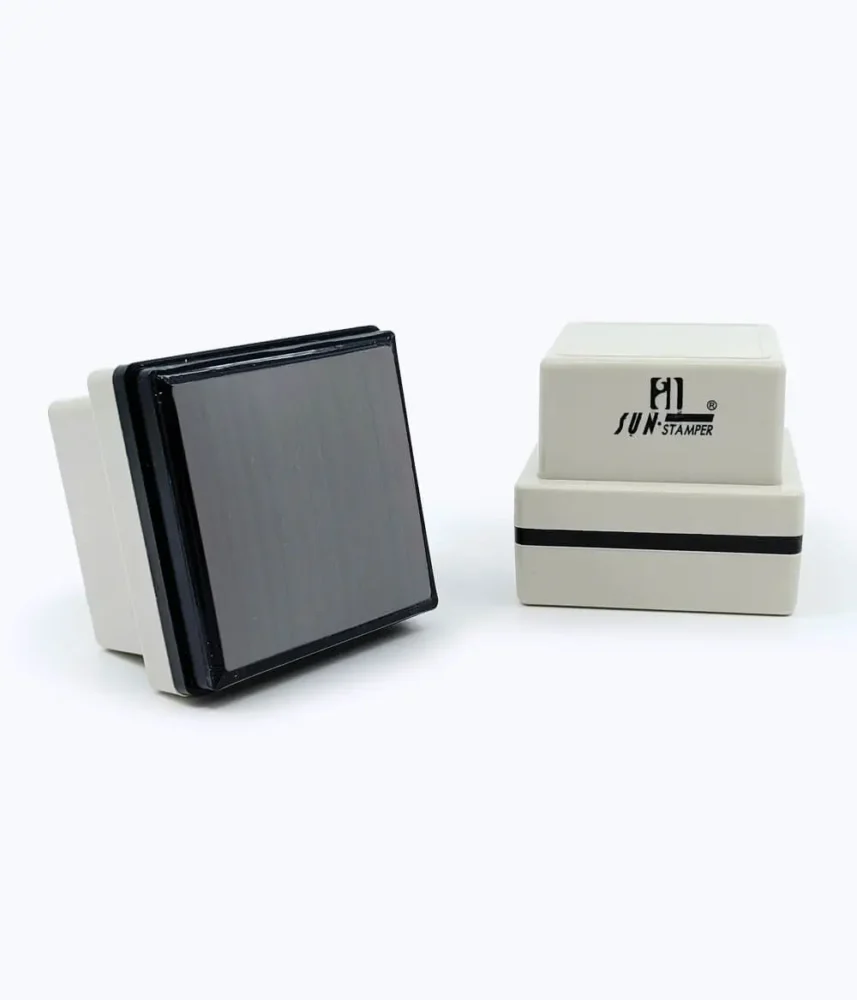 Have you considered using rubber stamps in your home, office, or educational setting? They are most likely thought of as a highly old piece of technology, but nothing could be further from the truth. In actuality, their popularity is rising. Your company can look more organized and professional with the use of rubber stamps. Although most documents and letters are now written on computers, there are still many businesses that work with printed files. And let's face it, rubber stamps add a little bit of interest to plain, uninteresting letters. Rubber stamps are gaining widespread use in enterprises due to their many applications.
Businesses are also starting to really like custom stamps. Having a stamp personalized with your company name or logo will greatly help you stand out to new potential customers. Custom stamps are a great promotional tool since they help people remember your brand because they are the face of your business. There is really no excuse not to add these useful little gadgets to your workspace, and with so many versions of them currently on the market, you'll find one that meets your demands.
Advantages of custom rubber stamps
Marketing
Rubber stamps are a wonderful promotional tool, as we previously discussed. You can brand a document with your logo or company name by imprinting it on a stamp, making it visible to potential customers. Since personalized letterheads may be pricey, why not stamp your company's tagline at the top of documents instead? Small marketing strategies like this can help your company become well-known and bring in new clients. If you're mailing letters, stamp the envelope with your name so the recipient knows who it is.
Everyone enjoys a good call to action, right? There are custom stamps for it as well! If your business utilizes social media, you may get your rubber stamp personalized to read "subscribe to our newsletter." Have a "Sign Up" stamp that may also include the URL of your website.
Orderly Paperwork
As a business, you certainly deal with tonnes of paperwork, and keeping it all organized can be difficult. That issue can be resolved with rubber stamps. You'll be able to mark each piece of paper with your custom stamp so you'll know where it stands. Since business life is hectic, make your life easier by keeping rubber stamps with simple terms like Paid, Sent, or Replied. That's the appeal of personalized stamps—you can put any wording on them that will make you feel more organized and stress-free.
If you're extremely busy and need someone else to do it for you, you could mark each file by hand, but there's a chance you won't be able to understand their markings.
They may write in a style that you can't read. Rubber stamps solve this issue because every document will be identically marked, making them all crystal clear. There is a good likelihood that someone's handwriting will degrade and become unintelligible if they are rushing to mark papers.
Keeps you organized
Life is, let's face it, chaotic and stressful. Additionally, the business world can be utterly monotonous. Rubber stamps not only make work a little bit more enjoyable, but they also help you stay more organized. Without a care in the world. Try out different ink colors and do whatever tickles your fancy. Self-inked rubber stamps and pre-inked rubber stamps are now an option; for the stationery nerds among us, this will be a game-changer! These modest little stationery items have been used for more than a century and a half for a reason; they have countless applications and benefits and show no signs of going away any time soon. Custom stamps are undoubtedly one of those tools that are occasionally produced that offer longevity.
Individual identity
Name badges are another seemingly unimportant element that could actually save your company. Despite being little, the marketing potential is fairly significant. Customers will feel more comfortable speaking with you because they already know who you are, which could result in increased customer loyalty. Your employees will feel more valued and inspired to take a greater interest in their work if their name badges are personalized. They will feel like members of the team or business rather than just another number. Not to add that customers will be able to recognize the right person when they wish to compliment an employee on their deeds.
Name badges don't have to be dull, you can go for classy and sophisticated custom name badge designs that will have you and your staff looking polished and prepared to provide outstanding customer service. For a more personalized touch, choose to have your employees' names, job titles, and company logos engraved on their name badges. This will help to further promote your brand. Select your preferred combination of colors, shapes, and designs to give your badges a perfect finish.
Cost efficient
When you can have those items imprinted on a stamp, you can avoid spending a fortune on custom-printed materials or logos while also saving money on ink and printing costs. With living expenses steadily growing, a nice custom stamp is considerably more inexpensive, which can only be a good thing. It's crucial to consider the future as well. It will be quite expensive for your business if something changes at your firm and you are left with a large quantity of custom-printed papers that you can't use. When using custom stamps, however, you only need to buy a new stamp with your updated information. This is a far more cost-effective solution that won't break the bank for your business.
Conclusion for custom rubber stamps
You cannot disregard the need for and importance of having a custom stamp on your desk at work. These stamps can be used for a variety of purposes, and the ability to customize them makes them more effective and practical. Custom stamps come in a variety of sizes and shapes. Date stamps, signature stamps, and many additional stamps in a variety of sizes can be used as needed. The ability to create your own rubber stamp according to your unique needs makes it more dependable, and its affordable price makes it a popular choice. You can request that rubber stamp producers create a stamp for you based on your specifications. Custom rubber stamps can substantially lighten your workload.
What is the purpose of a rubber stamp?
They are used to indicate special processing for papers as well as to date incoming mail. In some nations, it is customary practice to rubber-stamp official papers like contracts over the signature as further proof.
What is the importance of a stamp on a document?
The time and date you authored or received a document can be determined by the information that is stamped on it or embedded in it. In addition, a document stamp can be used to authenticate a document with your signature, emblem, or company logo, trace a document, or record a document's status.
Is rubber stamping affordable?
Rubber stamps, like pre-inked stamps, give an efficient and long-lasting impression, and they are a cost-efficient product that can be used for a better stamping experience.
Can we personalize rubber stamps?
Custom rubber stamps can be designed in different ways, the desired size and shape can be chosen, and they can be customized as per the requirements.