What distinguishes a pre-inked stamp from a wooden handle or one that uses self-inking ink? The stamp is genuinely distinctive in every manner, right down to the imprint it makes. Pre-inked stamps have numerous benefits to the stamping field.
Let's see the benefits of pre-inked stamps to see what they are and how they operate
Stamps that are pre-inked produce the greatest impression possible. Within the actual stamp body, they store ink. In comparison to self-inked rubber stamps or stamps with wood handles, your stamps will therefore have the richest colour and cleanest edges.
From their construction to their design, pre-inked rubber stamps are rubber stamps with added luxury. A pre-inked stamp has more precision and gives a crisp and clear impression.
You'll first notice a difference in the machine and how your stamp functions. Since they contain ink, you don't need an extra stamp pad.
During the imprinting process of a self-inking stamp, the ink pad cooperates with the dye and then retracts back into the stamp body.
The pre-inked rubber stamp is quieter than a self-inked stamp. Additionally, a stamped cap is included to prevent ink from drying off over time.
The best impression is produced by pre-inked rubber stamps. On your paper, napkins, etc., it can even appear to be machine printed rather than stamped.
Pre-inked stamps are frequently recommended for custom logo stamps due to the excellent impression they produce. A pre-inked rubber stamp is best if your logo is detailed since it can capture even the smallest elements in your artwork.
A pre-inked stamp has the advantage of having a lifespan of roughly 50,000 impressions. This makes it a fantastic investment for your company.
Pre-inked stamps are a popular choice among most customers when ordering a custom logo stamp, but they also make excellent signature stamps that produce sharp impressions.
A pre-inked address stamp is a terrific idea if you enjoy sending mail because it will allow you to return-address your envelopes with your preferred address stamp for years to come.
The pre-inked stamp is a great investment for people with small businesses and in the field of arts and crafts, they are a wide variety of customized pre-inked rubber stamps available that can be used for various artistic and other DIY projects.
Organizations still depend upon many printed resources even if practically every document is available in soft copy. In actuality, the amount of paperwork has increased as computer use has increased. Therefore, maintaining good documentation is really difficult. The usage of pre-inked rubber stamps will make the documentation process easy.
The pre-inked stamps typically have one-word descriptors like copy, faxed, and paid. You can quickly ascertain the document's current status by giving it a quick glance.
The difficulty is reading the handwriting if you hire someone to write the status using your hand. This weakness is typically solved with pre-inked rubber stamps. When there is a pile of paperwork, stamping is particularly effective since it is equally effective on each piece. If someone is making notes on the document, the efficiency is not the same.
It takes a lot of time when you have to sign numerous pieces of paperwork. By the time you complete half of the task, your hand may start to cramp. The better choice would be to substitute a signature stamp for this procedure. Duplicate signature services are offered by custom stamp businesses. Instead of using manual signatures, it enables you to stamp the stack of documents, saving you time.
You can delegate the stamping task to anyone and concentrate more on other crucial tasks. Always be certain of the person because there is a danger that your personalized signature stamp will be misused.
The simplest approach to brand a document is with a pre-inked rubber stamp, which may be customized with the company's motto or emblem. You can stamp your slogan or emblem on the top of the letter so that you won't need to purchase personalized letterheads. When customers see your emblem on the exterior of the envelope, they recognize it as yours.
Commonly used stamps include fax, copy, and paid, which are issued to clients or customers. Customers learn the name of the business every time it utilizes this pre-inked rubber stamp. There is a good likelihood that their customers will also notice the stamping, which raises awareness of your brand.
Pre-inked rubber stamp use helps to avoid misunderstanding. A handwritten note causes bewilderment in another person because of difficulties reading it.
The company's office address, support email address, phone number, and other details frequently change. The customized forms' frequent printing will result in higher overhead costs. There is a risk that you will alter the office address or other contact information listed in the forms, but this is not essential.
If it is in the pre-inked rubber stamp, these minor dynamic changes are less expensive and simpler to handle. All you have to do is update the information on the rubber stamp. In addition to saving money, it will help preserve the ecosystem.
A pre-inked stamper saves space and eliminates the need for additional ink pads. The stamper does all the inking work for you and the cartridge is supplied inside. Pre-inked stamps are excellent for quick, frequent stamping because the ink won't deteriorate over time. A pre-inked stamp will leave a clear impression.
What are pocket pre-inked stamps?
Pocket pre-inked stamps are small-sized pre-inked stamps that can be easily carried due to their compact size. Pocket pre-inked stamps will come in the desired colours and can be customized as per your need. The pocket pre-inked rubber stamps can be refilled easily and will give you a clear and crisp impression.
Pocket pre-inked rubber stamps are the ideal on-the-go solution for authenticating papers, receipts, addresses, and more because they are quick and simple to use. Pre-inked pocket stamps are handy, lightweight, and simple to bring along on the job whenever a unique signature or other message is necessary. You can opt to easily customize your pocket stamp online, which is ideal for business owners, freelancers, doctors, nurses, inspectors, and other professionals.
Pocket pre-inked stamps are reliable in different ways like
Comfortably fits in your pocket or bag
Small, handy, and simple to use
A straightforward snap to open and close
No stamp pad is required.
Conclusion for pre-inked stamps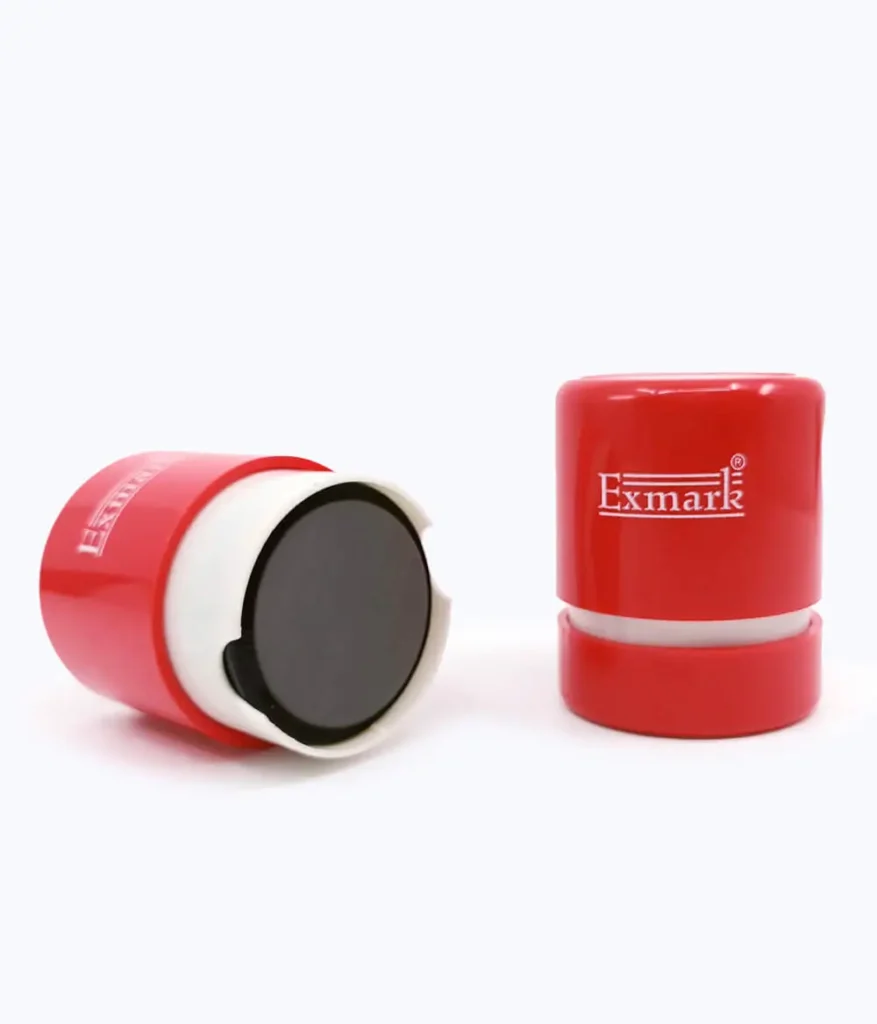 Pre-inked stamps should be used whenever possible for the greatest print quality. Custom pre-inked stamps are available in the colours black, blue, red, and green. These stamps can be used to print anything, including tabular data and clipart images. Instead of a separate inking pad like a self-inking stamp, there is an inked rubber that creates a clear impression each time you press the handle. Up to 5000 impressions can be made with pre-inked stamps before they need to be re-inked.
The use of a rubber stamp is a requirement. When everyone uses the same rubber stamp, similar things are updated. A pre-inked rubber stamp can help you save money in many different ways.
Self-inked stamp, or a pre-inked stamp. The stamp you choose is significant. Consider the advantages of a pre-inked stamp when deciding which stamp is ideal for you, but also consider how you'll use it to be sure it's optimal for your intended use.
How does a pre-inked stamp work?
There is no rubber dye used with a pre-inked stamp. These devices transmit your customized information into a vessel filled with ink inside the stamp. Only ink from the ink reservoir behind the stamp may seep through the impression area using this technique.
Can you refill a pre-inked stamp?
You can take off the stamp's handle. One or two droplets of ink can be added to the ink wells, and the stamp can be refilled.
How long do pre-inked stamps last?
A pre-inked stamp has the advantage of having a lifespan of roughly 50,000 impressions. This makes it a fantastic investment for your company.
How do you store self-inking stamps?
Please keep all stamps away from areas with severe temperatures, and replace the ink when the stamp's imprint starts to deteriorate.