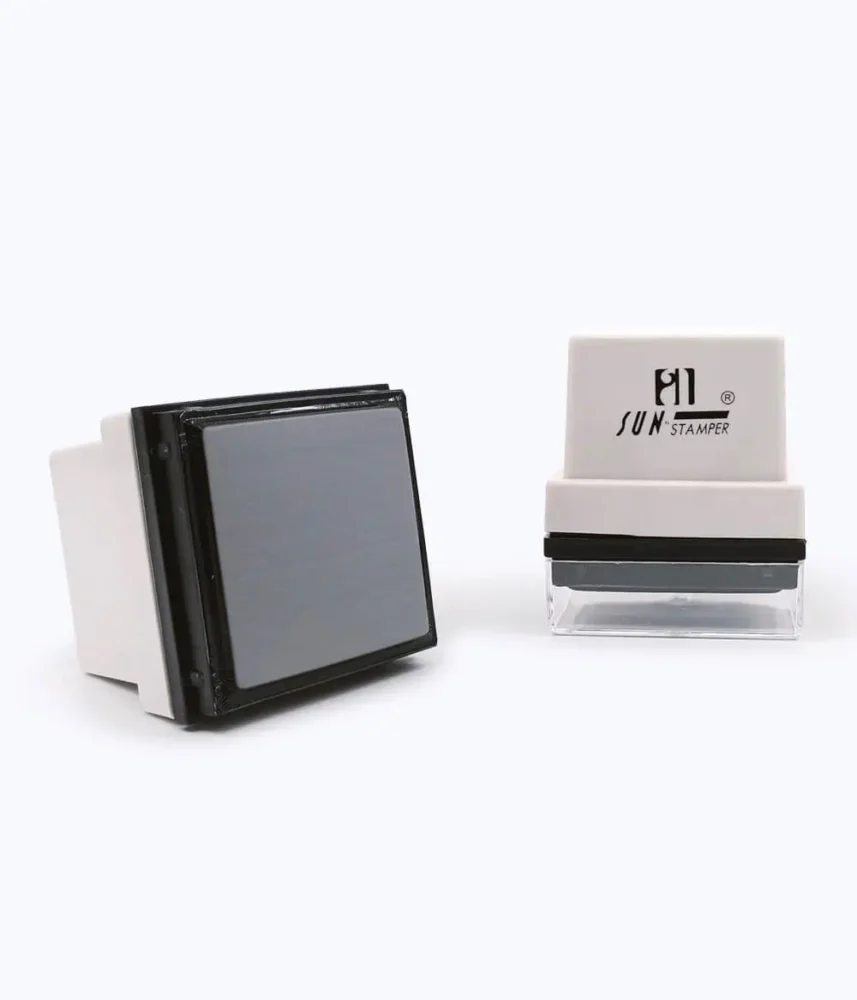 The tightrope of business marketing is difficult to navigate. You need to reach out to customers and increase brand recognition while also trying to keep costs as low as feasible. Getting the correct balance right sometimes be challenging.
The good news is that, regardless of the size of your business, you may take advantage of a variety of low-cost marketing techniques. Company stamps are one of the most unique types. All of your customer correspondence can be stamped with your corporate logo using bespoke stamps, producing interesting and distinctive results.
See how the following uses of company stamps may make your business brand stand out
Business cards are known for being dull, but you can spice them up by adding a personalised stamp to the front. You can make something special and original using a custom stamp that isn't readily available through standard custom stamp platforms.
The cost is another advantage of using custom stamps for business cards. Purchasing business cards isn't cheap, and after you add extras such as a glossy finish and double-sided printing, the cost may quickly add up. Custom stamps are the best option if you want to make elegant business cards that represent your company's brand and are also reasonably priced.
Firms must express their appreciation to their clients. And sending a thank you note is the only appropriate method to do that. Thank you cards can be used for a variety of purposes, such as expressing gratitude for a significant purchase or following up with clients after an event.
Bulk purchases of pre-printed thank you cards can be expensive and may not be branded with your company's identity. You could certainly engage a design firm to make something just for you, but for small firms, it's sometimes far simpler to stamp them yourself.
Say you sell handcrafted jewellery. You might add your custom stamp to a little piece of card the size of a business card and include it with the remainder of the package after a customer completes an order. Using a personalised stamp that contains your message, you can avoid writing your thank-you note from scratch with each order.
Packaging has been getting more and more ornate in recent years. Large businesses delight and fascinate clients with their exquisite, personalized packaging for their goods. How are startups expected to compete? Company stamps could be the solution. Your business can personalize its packaging with a custom stamp, producing lovely, handmade packaging designs.
Small modifications can significantly impact the consumer experience. The fact that your packaging is distinctive and not "off-the-shelf" will appeal to customers. With the help of something as basic as a custom stamp, you may create a special experience that your customers will remember.
Additionally, custom stamps meet a variety of branding and marketing requirements for your company. A  company stamp provides reasonably priced brand awareness, whether it is a personalized logo, a company slogan, or both. Small businesses can use a custom stamp for assistance if they want to save money and establish their brand. Although printed products are efficient and effective, their cost can add up quickly. 
For small business marketing, stamping a logo on various things is a useful, affordable option. The custom stamp also contributes to the personalized touch that many clients anticipate when doing business with a small company.
Undoubtedly, keeping your current clients happy is one of the most crucial aspects of running a successful business. The benefits of company stamps are another excellent venue for business promotion.
A company stamp is a straightforward but efficient marketing tool that encourages repeat business.
Additionally, it's a great approach to identifying your top clients. You can tell you're doing well and reaching the correct people if you keep stamping the same custom stamp for the same customers.
You may easily and cheaply promote your company by encouraging those customers to tell their friends about it.
Being recognized as an authority in your field may be one of your objectives when running your business.
You can use your custom stamps to develop other facets of your marketing strategy. Everyone enjoys being a part of an exclusive organization, especially when they may benefit from special benefits.
Since every one of your clients is unique, a one-size-fits-all approach will not work. Apply your Custom stamps to emphasize to your consumers how special and vital they are to your company.
Conclusion for Company stamp benefits for marketing
Even though you might not be able to give out free goods to your clients as a small business, a little additional consideration can go a long way. Giving your customers something nice in return will help you achieve your marketing objectives faster. Everyone benefits from this small gesture, company stamps will help your company grow with brand recognition.
What are the advantages of stamps?
Stamping serves a variety of needs. For instance, it is typical to approve something or sign documents, providing a firm mark that certifies the legitimacy of the documents. Of course, a stamp is required in order to complete this stamping task. There are numerous varieties of stamps available nowadays.
What should a company stamp include?
A business's legal name is imprinted on a company stamp.
What is the use of a company stamp?
It is evidence that a contract or document is signed on behalf of the business. It is used to print names, company logos, a signature, etc. It is employed in the stamping of numerous papers.
Is a company stamping a signature?
However, a company stamp cannot replace an authentic signature. Unlike a handwritten or electronic signature, it has no legal significance.