Businesses have a lot of opportunities thanks to rubber stamps, but it all depends on what advantages they can offer your brand. Choosing the ideal stamp for your purposes can occasionally be overwhelming when considering the possibilities available. What if the stamp you buy isn't appropriate for the use you intended? What if the surface or substance doesn't clearly show your stamp's print? These are just a few of the unknowns that come with selecting the ideal stamp for you. 
Benefits of stamping
First of all, customers immediately see your business as being more legitimate and significant when they see the stamp bearing your brand on a document. People frequently assume that successful businesses are the only ones who purchase stamps and that lesser firms don't require any at all. You will make a lot of money using this widespread stereotype.
Additionally, if a customer has a positive experience working with you, they may refer your services or products to their friends or family as a result of the frequently appearing eye-catching stamp design being in their minds. Word-of-mouth may be the most successful method of advertising.
After all, having your website listed on the stamp will improve online traffic. More individuals will be aware of your new products as a result, and some may even be prepared to place an order in advance.
Rubber stamps are an excellent fit for you if you enjoy making people smile and sending letters. Stickers lack the personalization that rubber stamps do. Stickers continue to feel impersonal and frigid.
Traditionalists can cherish the personal touch of using a rubber stamp to mark an envelope. It reminds the old days of wax sealing. People who love classics frequently appreciate the process because it is fairly comparable.
While adding a personal touch by handwriting your address takes some time, it also diverts attention from more crucial tasks. The use of a rubber stamp is the best approach to save time!
Small business owners who rely on developing a more personal relationship with their customers may benefit from the more personalized rubber stamps.
The majority of people either handwrite it or have their return address or personal address label printed. The usage of rubber stamps will make you stand out from the crowd. 
Your signature might serve as a return address on a stamp. It is distinctive, particular, and individualized.
You probably already work with stamps if you prefer journaling, the kind where you include photographs and make a collage-like journal out of various materials. You probably understand them a lot better than someone who hasn't used them before because you've used them before! As a result, when you send out an address mail, you'll be able to enjoy the elegance and simplicity that rubber stamps may offer.
Customized things are frequently very appreciated by artists. For instance, if you're an artist, you probably understand the difference between something that's printed on paper and something that has a rubber stamp added to it. Rubber stamps are a fantastic way to convey your uniqueness, which is something that many creative people cherish. They may be customized in terms of style and message.
Pre-inked stamps vs traditional rubber stamps
Pre-inked stamps
Pre-inked stamps transmit your customized information into a vessel filled with ink inside the stamp. Only ink from the ink reservoir behind the stamp may seep through the impression area using this technique.
Only liquid ink may be used to re-ink pre-inked stamps. They need to be used with ink that is the same colour as the first stamps you used. You must use ink made by the company whose stamp mount you've chosen.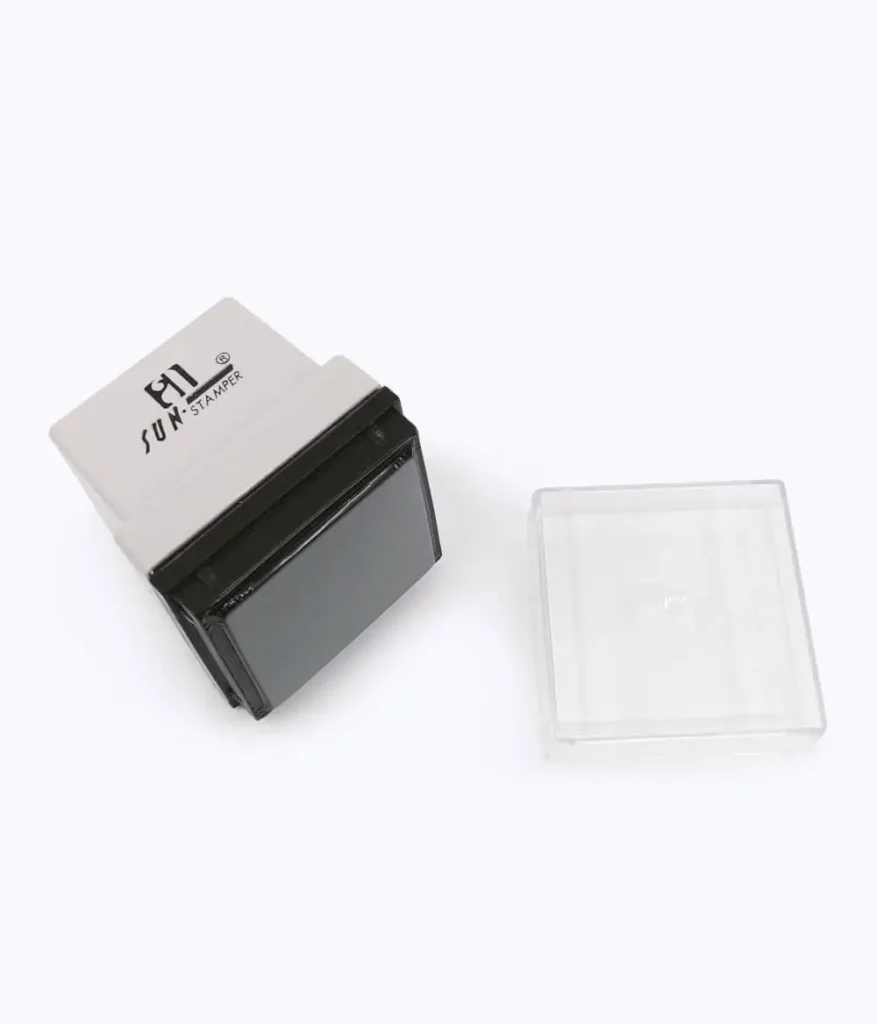 Sharp, crisp, high-quality impressions are produced by pre-inked stamps.
The ink stamps with the longest lifespan can produce up to 50,000 impressions
Compact mounts that are tidy and simple to use
A bottom cover on mounts is used to store
Easy to refill with ink, but you have to use the same kind every time.
Pre-inked stamps will be ready in less than 15 minutes, while the traditional stamps take hours and many procedures are Involved.
A pre-inked stamp combines the functions of a stamp and a stamp pad. There is no need for a stamp pad because the foam/cartridge is already pre-inked.
The ink used to replenish the ink in pre-filled and self-inking stamps, as well as stamp pads, is called stamp refill ink. Refilling your pad can be more practical for you than purchasing a new one.
Every time, you need to make a clear, distinct impression. Pre-inked stamps are reliable and accurate while rubber stamps can produce inconsistent results because you need to ink them up for each print. ideal for designs that contain a lot of small text.
Pre-inked stamps once stamped on paper or on other materials dry quickly in less than a second, this helps in keeping your document neat and clean.
You desire a more efficient procedure. Pre-inked stamps are clean since the ink is contained inside the stamp itself.
Only flat, porous surfaces—such as the back of envelopes, packing slips, thank-you cards, or homemade business cards are what you intend to stamp. Pre-inked stamps shouldn't be used on rough or curved surfaces since the stamp's surface won't make even contact with the surface, resulting in an inconsistent print.
Printing needs to be done in one colour. Pre-inked stamps can be refilled with ink, but the colour cannot be altered, necessitating a second stamp if your preferences change or you need a different colour.
If you want to use your stamps frequently, pre-inked stamps are a more ergonomic choice and may be gentler on your hands.
Pre-inked stamps can be used more quickly than rubber stamps that must be re-inked after each impression because they don't need to be inked for each impression.
Traditional rubber stamps
Traditional rubber stamps are made to be used with a separate stamp pad, providing the user with a lot more options for inks, such as specific inks for marking things like eggs, meat, UV ink, or even different colours of ink. Based on the work at hand, you can mix and combine traditional rubber stamps
For more demanding applications, such as pressing on to materials that call for less or more force than what a pre-inked stamp would offer, traditional stamps are ideal. The user has total control over the pressure they apply to their stamp thanks to the plastic handle.
The rubber stamps are made from a sturdy, long-lasting plastic that is ideal for frequent, lengthy use. Rubber stamps can be customized in a wide variety of ways, but you can choose the size that works best for you since we will fit your unique rubber die to the best mount; self-inking stamps have a bit more sizing flexibility.
Pre-inked stamps, on the other hand, are better at keeping your desk clear of ink stains than typical rubber stamps. 
Traditional stamps have an open rubber, therefore after using your stamp, you need always wipe or cover the ink impression.
Pre-inked stamps give you a clear impression compared to traditional rubber stamps.
The pre-inked stamps and traditional personalized address stamps can be used repeatedly. A good pre-inked stamp, however, is frequently more robust and less likely to break. They can be applied several times with over 50,000 impressions.
Ink is yet another element. A traditional rubber stamp ink pad needs to be replaced every few months since it tends to dry out.
However, a pre-inked personalized stamp can be used countless times before its internal ink pad runs out. You only need to refill the pre-inked stamp to replace the ink.
Pre-inked stamps are the fastest bespoke stamps to use. The pre-inked stamp, however, saves the greatest time and is effective as custom stamps for business, which explains why so many offices have them.
The most time-consuming stamps to use are traditional rubber stamps because of how carefully you must utilize them. Basically, you need to stamp slowly, watch out for ink smudges, and wait for it to dry.
Conclusion
There are several designs, fonts, and ink colour options for both pre-inked and traditional rubber stamps. Traditional rubber stamp return address stamps provide more colour options than pre-inked ones due to their separate ink pads because you can theoretically use a different ink pad for each stamp and there are hundreds of colour choices when purchasing external ink pads. Just keep in mind that these ink pads are reasonably pricey and dry out quickly. Using a pre-inked stamp for any purpose is a better choice as it gives a clear picture of the matter, and even gives design accuracy with a variety of colour options.