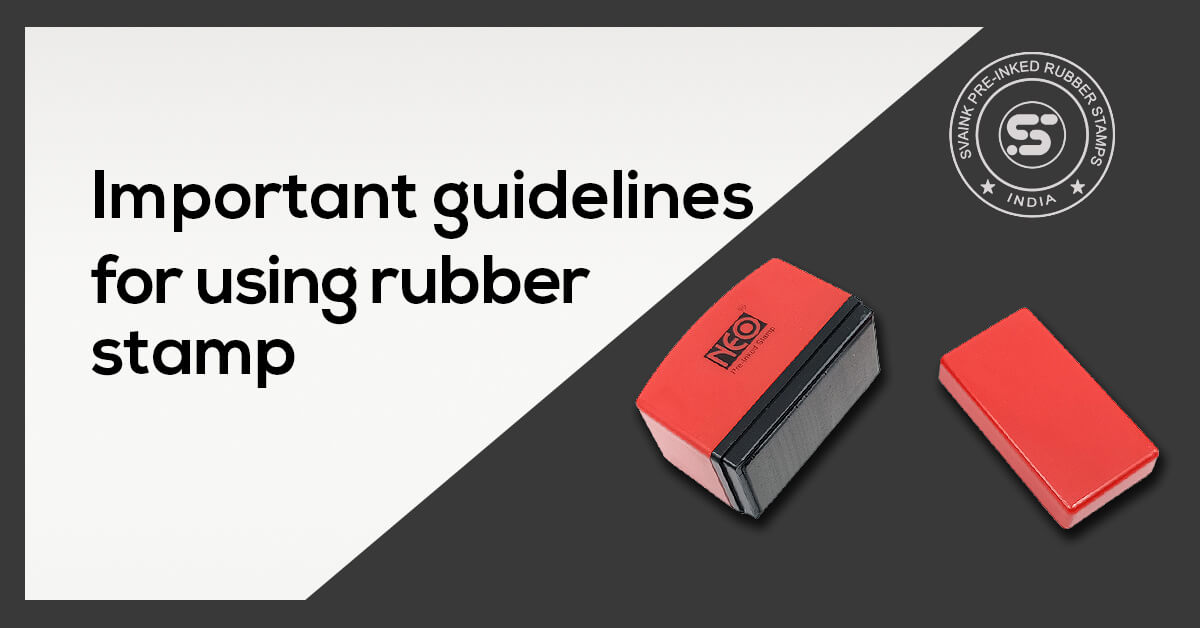 Table of Contents
Using custom pre-inked stamps is a great way to save time and guarantee that all of your correspondence will stand out, whether you want a personalized address stamp for your company, a wedding, or other events, or just as a beautiful finishing touch. 
However, there are so many different kinds that picking the right one for you might be difficult. Common types of rubber stamps are
Self-inked rubber stamp
Pre-inked rubber stamp
Traditional wooden rubber stamp
Custom pre-inked stamps enable you to leave your imprint on virtually any surface, quickly add individuality, and boost brand recognition. There's no need to spend a lot of money on custom-printed packaging if you're a small business or just getting started. Instead, choose simple stock packaging materials, grab a stamp, and customize them.
Custom pre-inked stamps will modify any plain boxes or paper and transform them into lovely, branded packaging with only a little ink.
Tips for using rubber stamps 
A stamp can be used to customize a variety of items, including shipping boxes, paper bags, craft or tissue paper, coffee mugs, and fabric bags.
It is a terrific way to use up your leftover scraps of cardstock, paper, ribbons, and decorations from scrapbooking. These suggestions are applicable whether you're using your stamps for rubber stamp scrap booking or rubber stamp card making.
Make sure to position the stamp with the rubber side up when inking using a traditional rubber stamp. Then, keeping the stamp pad above the stamp, press the pad firmly against the stamp several times to prevent ink from getting on the wood or rubber's edge.
When you stamp your image, those edges that get inked may seem like halos. Do not stamp the pad with the stamp; instead, ink the stamp with the pad. Additionally, stamp it numerous times while moving the stamp pad to get complete coverage.
Use the rubber stamp on the paper by pressing it firmly down. Use multiple fingers to apply pressure, but don't shake or jiggle the stamp doing so will result in haloes. After that, raise the stamp to erect the document.
The paper may adhere to the stamp depending on the ink kind, but the key is to always go straight up and down with the ink and stamp, so you might want to hold the paper or card stock down with your other hand when removing the stamp.
Standing up when inking and stamping your stamp is the simplest technique to ensure that you are constantly moving straight up and down.
If it is a very large stamp or if the block is too huge to handle comfortably or accurately. Place the card stock on the stamp with care and little pressure. Then, holding the card stock firmly in place, roll your brayer along the stamp's flat surface. Lift cautiously.
If you're using acrylic or rubber that isn't put on wood, make sure the edge of the material doesn't protrude more than a quarter inch past the stamp's pattern. Extra ink can occasionally accumulate on the area that protrudes beyond the pattern.
Additionally, if your ink pad is very juicy, it is simple to acquire extra ink on the acrylic mounting or the wood mount. With a brand-new ink pad, this is sometimes especially typical.
Test the system by stamping a few times on some scrap paper.
After inking a stamp, take a sideways glance at the stamping surface. You don't want any ink to bead up on the surface of the stamp; you want a shiny, flawless coverage.
Different kinds of ink used in custom pre-inked stamps
Remember that different inks, such as dye, chalk, pigment, permanent, and alcohol ink, produce different kinds of effects.
Based on dye The majority of stamping projects tend to work best with inks, but since the ink is water soluble, it won't adhere to smooth or glossy surfaces because there is nowhere for it to go. It nearly immediately dries.
Chalk Inks dry quickly and do not adhere well to glossy or slippery card paper, similar to dye-based ink.
Your custom pre-inked stamps will become stained by permanent Inks, and the sooner you clean them off, the cleaner they'll be again.
Pigment inks are a good choice if you want to emboss the image after stamping it because they dry more slowly. These work nicely with embossing powders and are compatible with glossy surfaces.
Alcohol Inks are designed to adhere to shiny surfaces and are especially effective on glass and metal.
Cleaning custom pre-inked stamps
After inking up your stamp, breathe or huff on it up close to get some moisture on the stamp if you're trying to ink it with more than one color, as with a marker. The ink receives enough moisture, as a result, to prevent drying out.
Any of the stamp cleaners, the majority of which may be used on acrylic and rubber stamps, can be obtained at any craft or scrapbook store.
The use of water, light dish soap, and a gentle toothbrush also work well.
Wash the stamps and the blocks with mild soap and water and let them air dry if your acrylic stamps stop adhering to the block.
Stamp cleaners come in a variety of forms, including liquid, spray, dabber, and fiber pads that you can use to run your stamp over and clean out all the nooks and crannies.
Custom pre-inked stamps and types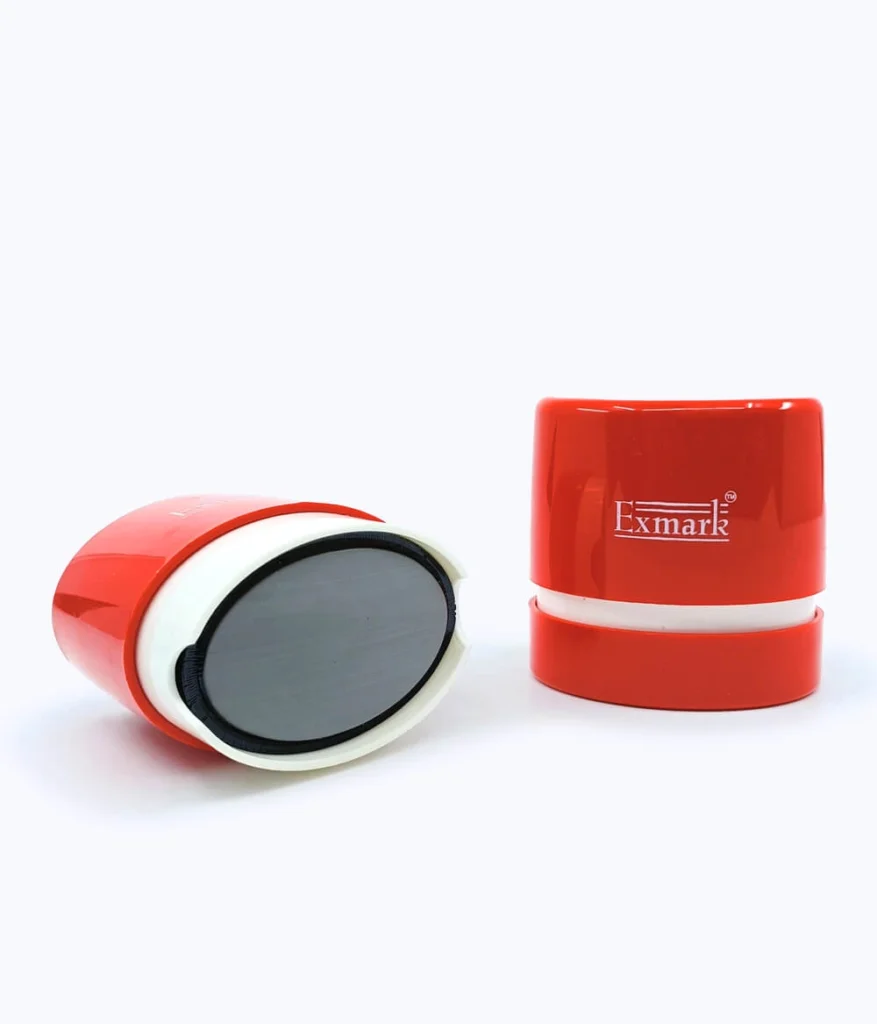 In recent years, there have been numerous uses for custom pre-inked stamps. Because it facilitates operations and saves time and money, it has emerged as an essential tool for enterprises. When used properly, custom pre-inked stamps, specialty stamps, and signature stamps increase the value of a document. Evidently, given that it has been almost a decade since rubber stamps were first used commercially.
It is a common belief in modern society that high-tech computers will someday replace stamps as we progress toward a paperless world. This won't be the case, either, as rubber stamps aren't going anywhere anytime soon. Many businesses that produce specialty stamps, signature stamps, logo stamps, and other stamps value custom pre-inked stamps and customized address stamps.
Both small businesses and big corporations must have a way for customers to get in touch with them. A business address stamp is a cheap but effective tool that may be used on compliment slips, flyers, communication envelopes, and even business cards to encourage customers to get in touch with you and remember your contact information.
With so many custom pre-inked stamps on the market, we shall focus on the most significant and well-liked models among various industries.
Choosing the best custom pre-inked stamps might be challenging because there are so many options. We have identified the ones that will help you because of this.
Personalized address stamps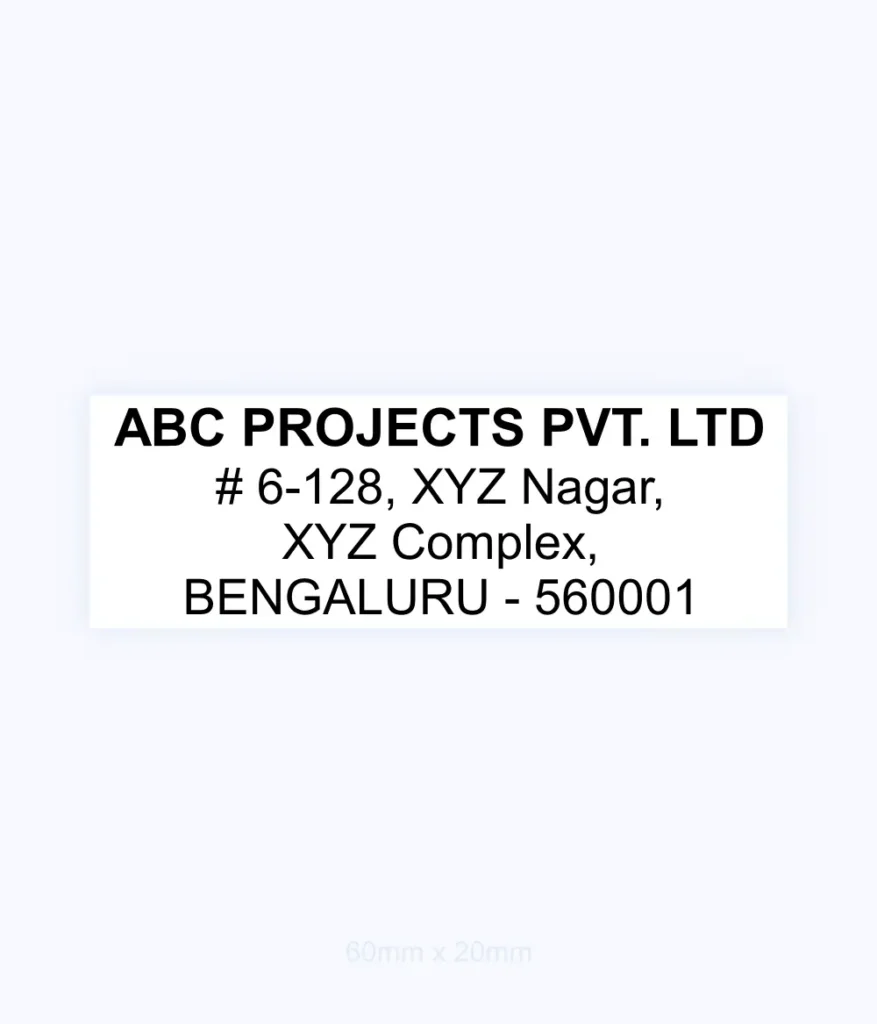 An inscription or design created especially for a person or the business they operate is known as a custom stamp. Such stamps are advantageous to brands, companies, and specialized designs.
The creators of custom pre-inked stamps make sure to convert a hand-drawn or computer-generated design into a reverse rubber picture. This picture is afterward put on a wooden or acrylic block and utilized by the user like any other stamp.
This makes it easier for you to write down your address in each piece of communication and saves you time. You can fill out an online order form to have your unique address stamped for a wonderful experience.
Traditional rubber stamp
To use a stamp traditionally, one must first press it onto a separate ink container. Artists prefer these address stamps, but they are less useful for business purposes.
Traditional rubber stamps need a stamp pad to leave an impression. Because it is not covered after use, this stamp takes up space on your table, could make a mess, and dries up rapidly.
Self-inked rubber stamp
Due to the time and money saved by the ink being kept fresh for each impression by being tucked safely inside the case, the value of a self-inked rubber stamp increases with each usage.
Custom pre-inked stamps
custom pre-inked stamps come with an ink pad within the rubber stamp and give a clear and crisp impression. There is no hassle of pressing onto a stamp pad each time as the ink is integrated within and it gives around 50,000 clear impressions. You can easily refill the custom pre-inked stamps and can be stored easily.
Conclusion
If you want to save time and accomplish more in a day, custom pre-inked stamps are the way to go. The time saved can be used for other important tasks, including reaching out to potential customers or taking care of routine administrative work for your company. Since it enables them to run as successfully and effectively as possible, this is especially useful for small businesses.
Your branding will become stronger as more people become familiar with your logo and brand. If you have a nice favorable image, you may be able to develop more effective marketing with a very subtle approach. If you can approach them in this way, it won't be difficult to earn the trust of your customers or potential targets and win the market.
Rubber stamping can be a very time and cost-efficient technique, along with choosing the right custom pre-inked stamps for you, it is important to carefully handle the rubberstamps and follow some basic tips for a satisfying rubber stamping experience. 
FAQ
Can you get customized stamps?
You can utilize design templates to produce your own unique rubber stamps, which are available in a wide range of sizes and colors.
How do pre ink stamps work?
There is no rubber die used with a pre-inked stamp. These devices transmit your customized information into a vessel filled with ink inside the stamp.
How are pre-inked custom stamps beneficial?
Selecting the ideal bespoke pre-inked stamps is crucial to handling the rubber stamps properly and adhering to certain fundamental guidelines for a successful rubber stamping experience.
What are personalized address stamps?
An address stamp is an inscription or pattern made specifically for a person or the company they run. These stamps are useful for businesses, branding, and specific designs.
Custom Pre-inked Stamps