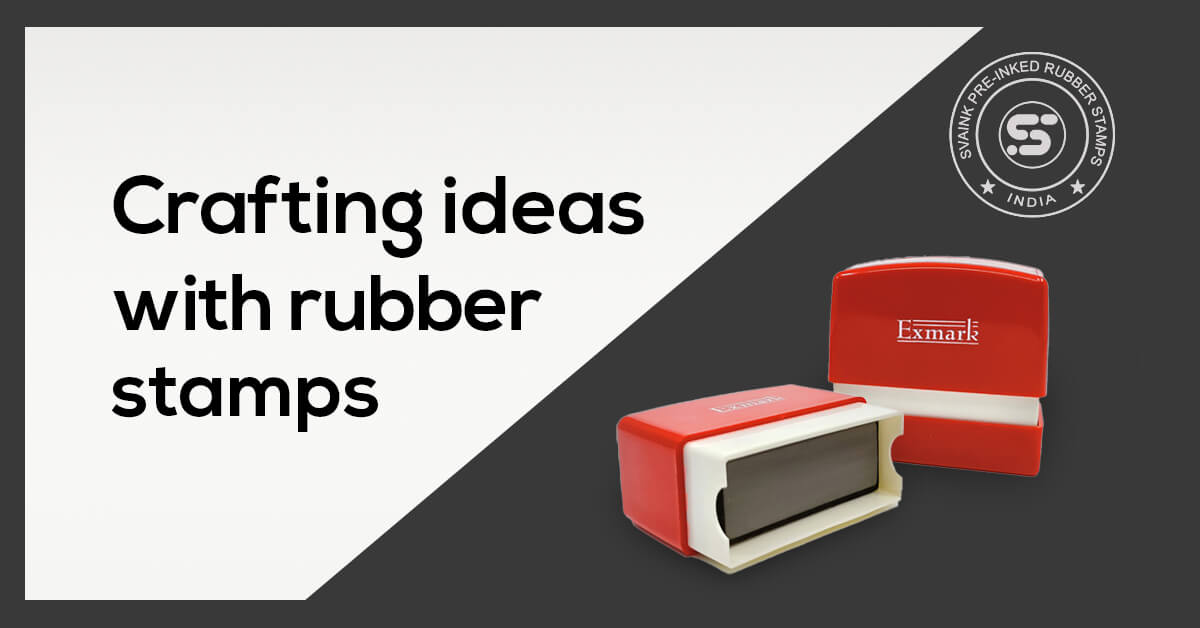 Table of Contents
Apart from using rubber stamps in various business and professional settings, rubber stamps add a creative touch to many crafting techniques. If you are a person who loves crafts and DIYs, rubber stamping can make you're crafting more fun and delightful.
Caring for rubber stamp
Rubber stamp is a versatile tool that needs to take care of for a perfect stamping experience. It is necessary to take care of the ink pads and supplies that we use along with the rubber stamps. Some of the tips to care for your rubber stamp include.
Use a finger dauber or tiny sponge to ink your stamps for a layered colour effect to prevent contaminating your ink pads.
Applying a rubber stamp to paper or another surface requires constant, steady pressure. A crisp image will be ensured by even pressure.
It matters what material your stamp is on. Verify that your surface is stable, flat, and sturdy. Put a couple of sheets of plain paper together to form a firm surface if you're using that. By doing this, you can avoid having your paper's grain show through on the stamped image and ensure an even impression.
The rubber stamp will tarnish over time. Clean and stained are two different things. Your rubber stamp will most likely become stained by ink, but this is a frequent occurrence and not at all concerning. Just dry your stamps after wiping them with a baby wipe or cleanser before applying ink.
Never soak rubber stamps, especially the classic kind mounted on wooden blocks. Soaking will destroy your stamps by removing the glue.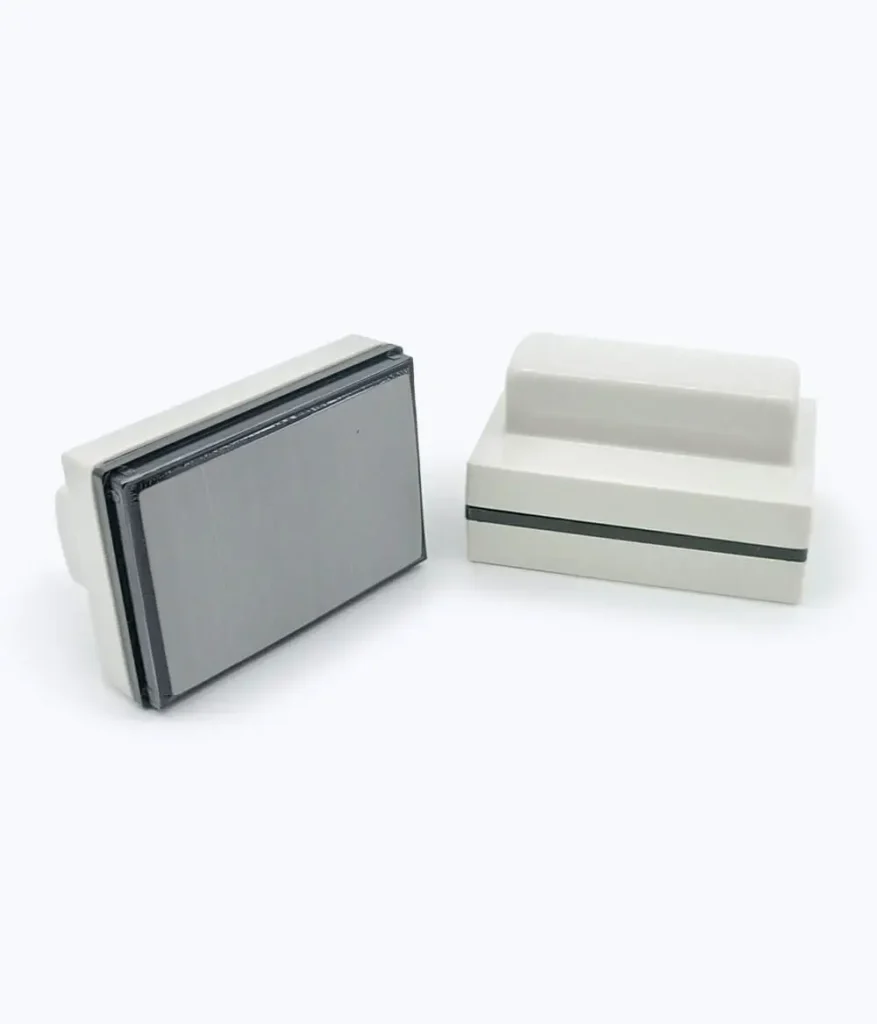 Make a customized bookmark out of some card stock to go with the considerate present of a book your friend would like or a gift certificate to her preferred bookstore. When choosing a stamp to use, take the person's preferences into account. You can also stamp her name, a flower design, or anything else you like. If you have the equipment, colour the stamping or emboss the picture. To allow the bookmark to dangle out of the book, punch a tiny hole in the top centre of the card using a decorative punch and insert a ribbon, piece of yarn, velvet cording, or a scrap of leather. Securely wrap the bookmark in the thread by tying or looping it.
Making homemade greeting cards inspires a lot of individuals to start rubber stamping. Have you ever considered stamping your Christmas cards or cards for special occasions? You may have previously prepared your own birthday cards or thank-you notes. Purchase a stamp featuring a wintery scene, or other festive designs, hand-colour it, and include a little remark inside. Although making your own cards takes more effort than buying and sending prepackaged ones, the sentiment behind them is considerably more profound.
Instead, think about creating personalized cards as a gift for someone else. Stamp the recipient's initials or a charming scene on a bundle of little cards or simple stationery. This is a fantastic present suggestion for a friend or family member who lives far away. To guarantee a response, you may even pre-address and stamp the envelopes.
You may find blank books with plain covers at craft or office supply stores. An adequately sized blank book embellished with rubber stamps would make a wonderful present for the artist, writer, or aspiring journalist in your life. To add interest, you can either mix many stamps with related motifs or repeatedly stamp the same image throughout the cover. Again, you may stamp the recipient's name, highlight a piece of the image with embossing powder, or just keep it straightforward with stamps and coloured pencils or pastel chalks. You can make a wonderful gift for any occasion by including a quality pen or pencil and wrapping the package in a pretty ribbon.
The rubber stamp can be used in interesting, inventive ways on wrapping paper or present bags. For gift bags, purchase plain white butcher's paper, brown craft paper, or plain white sacks. Decorate the paper with holiday or present-related designs. This is a fantastic approach to engaging kids in the act of giving gifts. Even though kids can't choose the item or wrap it themselves, they can still add decorations to the wrapping paper. Give them stickers, glitter, coloured pencils, markers, and other enjoyable decorating stuff as well.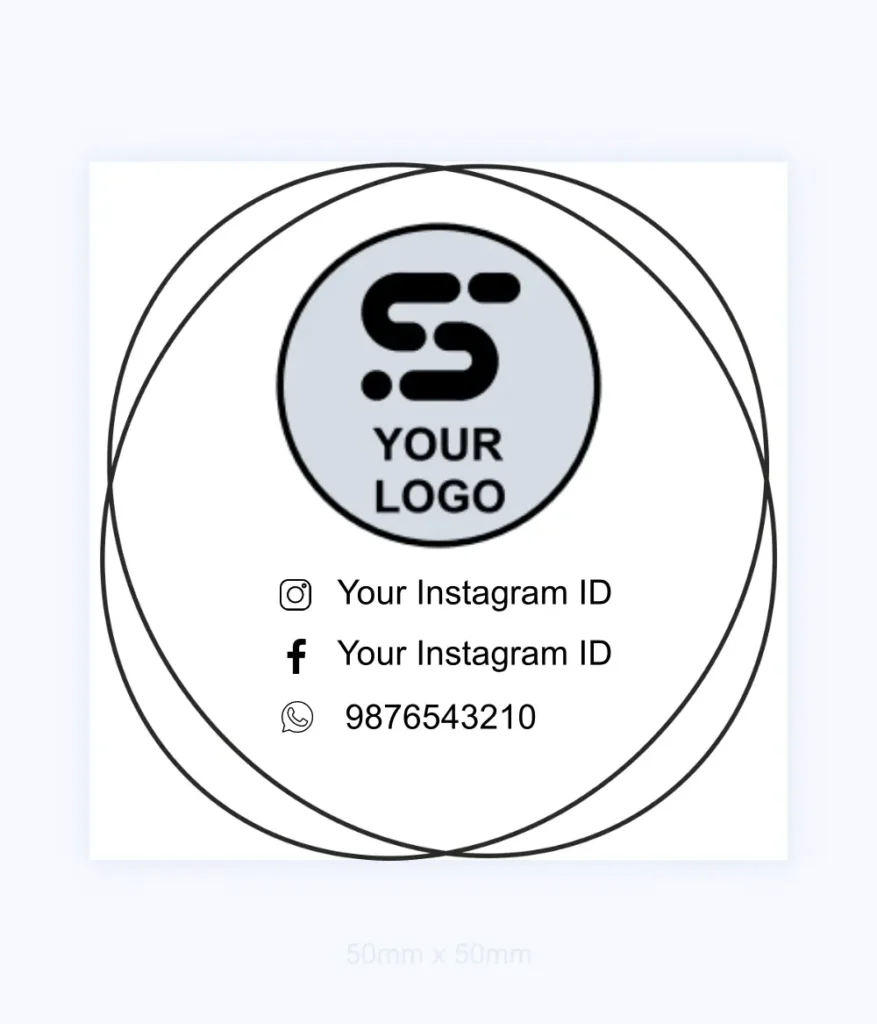 With fabric paints, you can stamp on fabric to make everything from placemats to T-shirts. Stamp the placemats, napkins, and table runners with various yet complementary stamps for a festive event. You might even let your visitors take their place at home as a gift.
Alternatively, you may create a set of festive tablecloths or napkins as a holiday gift.
You can get magnetic clear plastic picture frames in practically any place. Why not make rubber stamp magnets instead of hanging another image of your kids on the refrigerator? Simply stamp a piece of card stock that has been cut to fit the frame. You can add a border and colour the image whatever you like. After that, hang your masterpiece by sliding it into the frame.
Most paper crafts, including homemade cards and scrapbooks, employ rubber stamps. They can adorn paper party favours, gift wraps, and envelopes. They are therefore a well-liked option for crafters and hobbyists who produce customized stationery.
Rubber stamp is an affordable option to create your own business cards and small-business branding for packaging and signs for artisans who sell their goods.
All sizes of linen household items, such as wall hangings, curtains, fabric napkin rings, and throw pillows, can be decorated with a rubber stamp. Compared to other cloth-making techniques like embroidery and needlepoint, this process is far simpler and takes much less time.
Aprons, linen bags, scarves, and shirts are just a few examples of clothing items that can be personalized with fabric inks. Crafters can easily modify these apparel items at a high volume for bulk orders and large-scale crafts if they so choose because rubber stamps make it simple to repeatedly manufacture the same neat pattern.
Rubber stamp for embossing
The act of embossing involves leaving a raised imprint on a surface.
The term "embossing" is inclusive of all methods used to produce a design in relief. Let's go over the various sorts of embossing before moving on.
Dry embossing
Using a stylus to trace a stencil, dry embossing is the process of producing a raised impression. Using a die plate, die embossing is a form of dry embossing. An excellent illustration of dry or die embossing is the usage of embossers. A handheld device called an embosser embosses paper without the use of a die-cutting machine or a printing shop.
Wet embossing
Wet embossing is also referred to as heat embossing and involves the use of heat, embossing powder, and (wet) embossing ink.
Wet embossing steps
Materials required
Rubber stamp: The embossed design is made with a rubber stamp. Hence it is very important to use rubber stamps for embossing.
Ink pads: To make embossing work, use slow-drying ink with your rubber stamp to give the embossing powder enough time to adhere. You can use pigment ink or embossing ink, often known as watermark ink or resist ink. Because they dry too rapidly and don't hold on to powder well enough, the majority of dye ink pads won't work.
Embossing powder: After stamping with embossing ink, cover the imprint with embossing powder.
During the heating stage of the embossing process, embossing power melts down and dries to give a glossy, raised image. For various effects, you can buy different grain sizes: finer for stamps with more detail and thicker for stamps with greater impact. There are numerous styles available, including transparent, glitter, matte, and others.
Heating device: The embossing powder is melted with a heating device, also called a heat gun or embossing gun.
Paper: A wide range of papers can be heat embossed. However, the more weight the paper has, the less heat will cause it to distort or curl.
Paintbrush: A little paintbrush is a useful tool to gently brush away any powder that could have gotten on your imprint inadvertently.
Tweezers: When using the heat gun, you can more easily handle tiny bits of paper with tweezers.
Your heating device should now be on and warming up. If necessary, use tweezers to hold the paper. Aim the heat at the impression while constantly moving it in little circles to avoid burning it. Keep an eye on the powder as it dissolves and shines. Let it cool.
Conclusion
Rubber stamps are a multipurpose crafting supply that may be applied to a range of materials, including paper, fabric, and non-porous materials like plastic and metal. Because there are so many different project ideas you may think of, rubber stamping is a very common hobby. It can be just as much fun to come up with new applications for your stamps as it is to make the finished products. The only restriction on what you may create using a range of stamps, inks, paints, and materials is your imagination.
FAQ
How can a rubber stamp be used for crafts?
Rubber stamps are used in many commercial and professional settings in addition to adding a creative touch to a variety of handicraft techniques and crafts.
Can we soak the rubber stamps in water?
Never soak a rubber stamp, especially a traditional one placed on a piece of wood. Your stamps will be destroyed by soaking since it removes the glue.
Why is it important to take care of the rubber stamps?
Rubber stamps can be used for a wide variety of purposes, but only if you look after them, your ink pads, and the accessories you use with them
How is the rubber stamp important for small businesses?
Making business cards and small-business branding for packaging and signs for craftsmen and small business owners who sell their wares can be done on a budget using rubber stamps.